Book 1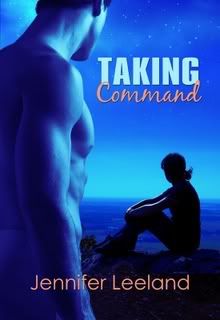 Taking Command | Liquid Silver Books | January 2008 | BDSM, Sci-Fi/Futuristic | The Command Series, Book 1 | ISBN: 978-1-59578-415-5
When Daniella Pearce travels through space to colonize the distant planet Asberek, she isn't prepared for the amount of tension she experiences. She hopes to find sexual relief in the Virtual Fantasy Room with no strings and no complications.
But Jake Tarune is no hologram and, despite knowing the physical and emotional risks, Daniella can't resist him. Her sexual tension increases as they explore her submissive limits and when Jake offers her the possibility of a real-world relationship, she is tempted. But when the colonization program is sabotaged, Jake is ordered to find the truth and Daniella is the primary suspect.
With the help of another Dom and submissive, they concoct a risky and risqué plan as they begin the hunt for a rogue soldier who wants Daniella dead and all of humanity with her. The question becomes whether Jake and Daniella will survive long enough to find trust in each other and find out if the computer program that tossed them together is right: Are they truly made for each other? Read more…
---
Book 2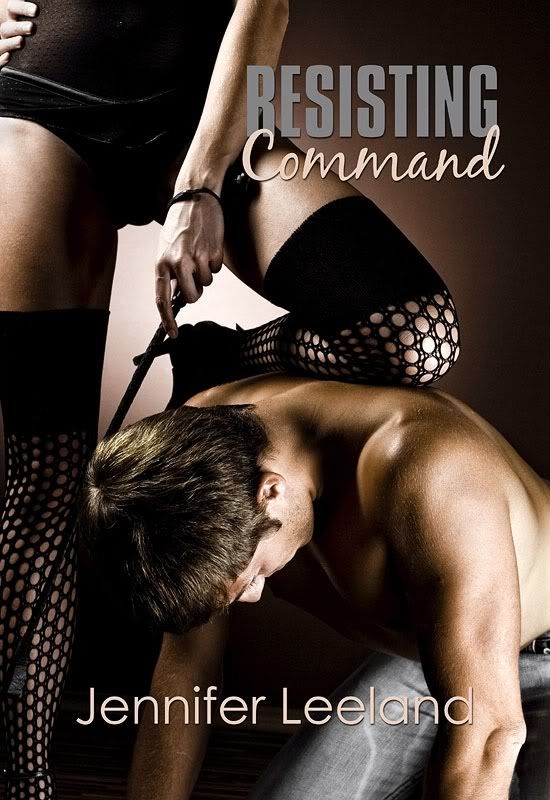 Resisting Command | Liquid Silver Books | June 2008 | BDSM, Sci-Fi/Futuristic | The Command Series, Book 2 | ISBN: 978-1-59578-464-3
Welcome back to Asberek where a fledgling colony struggles in the isolated reaches of space. Danger stalks the colony and two people, thrown together by circumstances, may hold the key to survival on this distant planet.
Dr. Jenia Carstairs' job is to study the chemical that permeates the atmosphere on Asberek. But Synthetic Endorphins Xstasy (or S.E.X.) is a problem. It creates increased sexual desire in humans, driving them wild with tantalizing erotic fantasies that beg to be explored. Dr. Carstairs is not immune to its effects and suddenly finds herself consumed with lust for an enigmatic stranger.
Tribunal soldier Paul Lestrano hunts a Rogue Tribunal who escaped to Asberek after an attempt to destroy the colony. His pursuit leads him directly into the path of a woman who holds both the future of the colony and Paul's needs in her hands. As the chemical drives them to greater heights of sexual fantasies, Jenia and Paul explore each other's most intimate sexual desires and find the taboo secrets locked in themselves. Their journey brings them to the brink of destruction, but self-discovery and ultimate desire are often found wrapped in the haze of sex. Read more…
---
Book 3
Regaining Command | Liquid Silver Books | November 2008 | BDSM, Sci-Fi/Futuristic | The Command Series, Book 3 | ISBN: 978-1-59578-508-4
Mangled bodies, explosions and erotic sexual fantasies. Welcome back to Asberek where it's all in a day's work for Dr. Elise Fleming. But Elise's fantasies go beyond the norm. The quirky archeologist dreams of both pleasure and pain and her fantasies revolve around a man who is both dangerous and distant. She and Donny Pasquel have shared a heated sexual encounter but nothing more. Why can she not forget the man who refuses all contact with her until he's forced to protect her life?
Donny Pasquel has a history of violence and harbors personal demons. He also denies his sexual need for a woman who can't be his. Elise offers a glimpse of something he doesn't deserve and will never have. But he can't seem to resist the lure of her flesh and that dark, dangerous glint he sees in her eyes.
As the two are drawn tighter into a web of danger, deception and intrigue, their sexual tensions increase until pain and pleasure finally collide into a sexual encounter neither may survive. Read more…
---
The Next Generation
Book 1
Commanded to Yield | Liquid Silver Books | September 2010 | BDSM, Sci-Fi/Futuristic | The Command Series: The Next Generation, Book 1 | ISBN: 978-1-59578-731-6
For thirty years, Asberek has maintained peace with her mother planet, Earth. But when Earth Central tries to assassinate the colony's leader, the ties that hold them together are threatened. Earth Central sends Fallon Denny, a smart and savvy diplomat, to negotiate with the colonial council.
The minute Matthew Lestrano meets the visiting Earthling, he's torn between his loyalty to the colony and his lust for the beautiful, but dangerous, visitor. Once again, the drug that permeates Asberek's atmosphere leads to strange connections, and Matthew finds that dominating Fallon Denny may lead to his downfall.
Treachery and betrayal create cracks in negotiations. When Fallon's life is as risk, Matthew is the only one who can save her, and she finds there is more than politics at stake when she is commanded to yield. Read more…
---
Book 1.5
Bound Among the Stars | Liquid Silver Books | December 2010 | BDSM, Sci-Fi/Futuristic | The Command Series: The Next Generation, Book 1.5 | ISBN: 978-1-59578-781-1
In the future, a man's name is still the key to freedom and a beast can still be set free by love.
Some things never change. Fairy tales reach forward into the stars with this duo of heroes trapped in desperate circumstances. Incredible sex isn't a magical answer, and there aren't any magic wands. It's up to a brave princess and a sweet baker to discover happy endings must be earned.
Commanded to Mate by Jennifer Leeland
The proud lovely colonist is bound to marry an alien beast.
Terrified Sierra Pasquel agrees to an arranged marriage to the monstrous Dormrelian ambassador. To save her family and her colony, she'll do whatever it takes, including a four-eyed, four-armed beast of an alien.
Terek Majii is the holder of a centuries-old secret cursing his race. His people are on the edge of extinction and Sierra holds the key. As he teaches her about passion through touch, not sight, he prays he'll be able to win her trust. Not because two colonies depend on them, but because his love for her is everything.
Bitter Gold by Mima
An innocent woman is bound to an alien slave.
Stillskin lives for the day he can rid himself of the slave clamp around his heart and leave this den of powerful addicts. Then his foul masters drag Liese to the enclave. The kind baker is the one spot of pleasure in his life, and he will risk much to help her. He is the most exotic thing she's ever seen, dark and stoic. If only there was a way she could help free him. When she is kidnapped and taken to the enclave, she believes it means her death. But Stillskin convinces her to fight back. Now two friends are trapped in a dire race for freedom. Read more…
---
Book 2
Commanded to Dream | Liquid Silver Books | September 2011 | BDSM, Sci-Fi/Futuristic | The Command Series: The Next Generation, Book 2 | ISBN: 978-1-59578-873-3
When Shasta Pasquel uses her special DNA to save Tylan Ryar, Andev Juno's best friend and lover, she is drawn to both of them, but it is Andev in her dreams. The moment Andev touches Shasta, he knows she's the woman he's dreamed of for years. Unknowingly bound together since childhood in a world filled with political intrigue, terrorism, and family betrayal, Shasta and Andev find their destiny lies together. With Tylan beside them, they must conquer their past to seal their future, and Shasta discovers her fate: she's been commanded to dream. Read more…